Clinically tried and tested by Dermatologists and Gynecologists!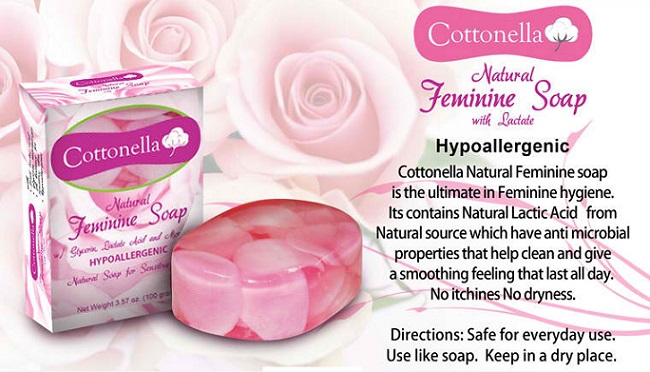 Product Profile
Cottonella natural feminine hygiene soap is the ultimate in feminine hygiene. It contains natural lactic acid from a natural source which has anti-microbial properties that help clean and give a soothing feeling that lasts all day.
No itchiness! No dryness!
When used, it cleans away odor causing bacteria and helps maintain a pleasant feeling of freshness. Cottonella hygiene soap ingredients are lactic acid, monolauren, glycerine all of which are made from coconut by-product.
It's Hypoallergenic too!
Unlike some regular feminine liquid hygiene wash, Cottonella hygiene soap is made with natural products and is paraben free. It helps avoid irritation, itchiness or dryness in your sensitive skin. Since it is classified as Hypoallergenic, together with its light and clean scent , it is safe and gentle for everyday use as it maintains your natural body chemistry.