Our natural cotton top pantyliners and sanitary pads are:
• Made with natural cotton
A more naturally breathable fiber that is be healthier for your body and the environment.
• Chlorine and toxin free
Keeps potentially dangerous substances away from your most intimate body parts.
• Synthetic-free
For a softer and plastic-less feel.
• Hypoallergenic and soothing
Most specially for those with sensitive skin. Perfume and scent-free.
• User-friendly-easy and comfortable to use.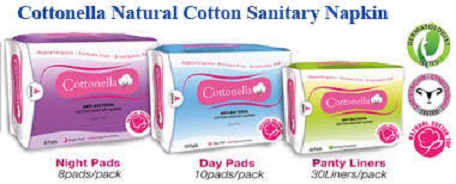 • Natural Cotton Classic Contour Pantiliners
- Comfy soft, top cotton interlace cover with 100% natural cotton absorbent core and breathable leak protection back layer that offers outstanding protection.
- Leak protection channels pull fluid away from the body for maximum dryness.
- Curved, hourglass shape for a slimmer, more comfortable fit. Individually wrapped for convenience and hygiene.
• Natural Cotton Ultra Thin Pads
- Complete with wings for added protection and secure fit.
- Choose between Day Pads for regular flow and Night Pads for heavy flow or night-time use.
- The cover sheet is a 100% natural cotton absorbent core with leak control channels.
- The triple adhesive strip helps the napkin stay put where you place it.
- Individually wrapped and packed in a re-sealable food grade aluminium foil to maintain its freshness and better hygiene - to shield it from dust and other hazardous elements - instead of regular plastic or box type cartons that do not reseal.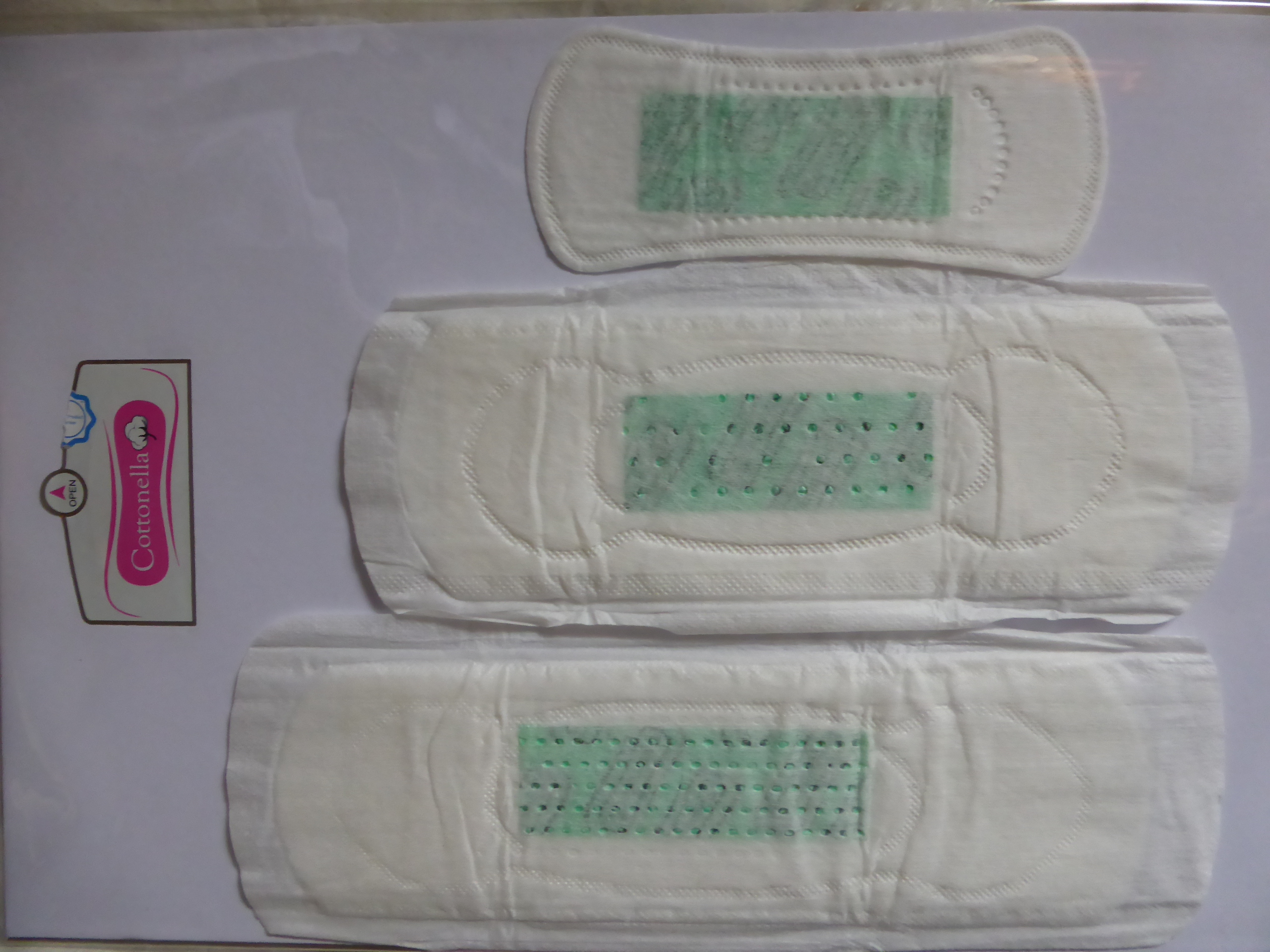 Comparison between the common napkin and Cottonella
| Function | Common Sanitary Napkin | Cottonella Sanitary Napkin |
| --- | --- | --- |
| Anti-bacterial capabilities | Partly anti-bacterial but does not meet consumer's needs | Unique nano materials and nano anti-bacteria technology |
| Deodorizing | Masks smell with perfumes or surface treatment | Strongly absorbs all kinds of sulphide, nitride methanol, benzene, and some other odor causing chemical hazards. |
| Moisture Absorption | Normal water absorption capabilities | Fast absorbing and effectively avoids reverse osmosis |
| Anti-Leak | Normal three dimensional guards design | Leak proof edge design keeps even the surface dry |
| Others | Simple anion and infrared functions | Anion and infrared functions with unique nano technology to meet every female's hygienic and health necessities. |
Choose comfort, health and hygiene! Proceed to any of our
Partner Stores
nationwide and experience freedom from menstrual pain and discomfort.
Cottonella anti-bacterial anion composite chip characteristics:
1. Effectively stabilize and sustain the release of negative ions.
The difference from the "anion chips" in the market is that we adopt the refined anion material. It can release the negative ions steadily and effectively. In the present market, some anion chips need friction to releasing negative ions during usage. It can't release negative ions steadily or even release negative ions in a static state.
2. Healthy and Safe Materials
The material used to create the chips is a virulent and harmless substance and can be used safely.
3. Durability
The chip materials are taken from natural minerals and refined by a high-tech processing method. It releases negative ions from between the mineral molecules. These mineral molecules do not expire quickly and can be stored for a longer period. The chip materials satisfy the factory's durability requirements in the process from production to distribution.
4. Multi-Function
Cottonella Anti-bacterial Sanitary Napkin is a multi-functional napkin, it contains chips that release negative ions and infrared. It is anti-bacterial, has bamboo charcoal which helps with odor removal. It also has magnetic elements which aids in health care.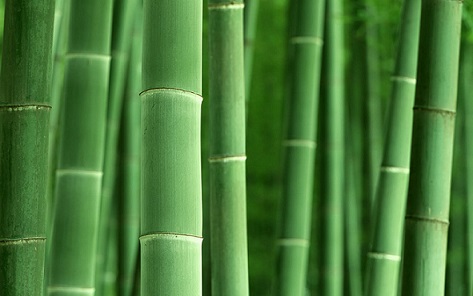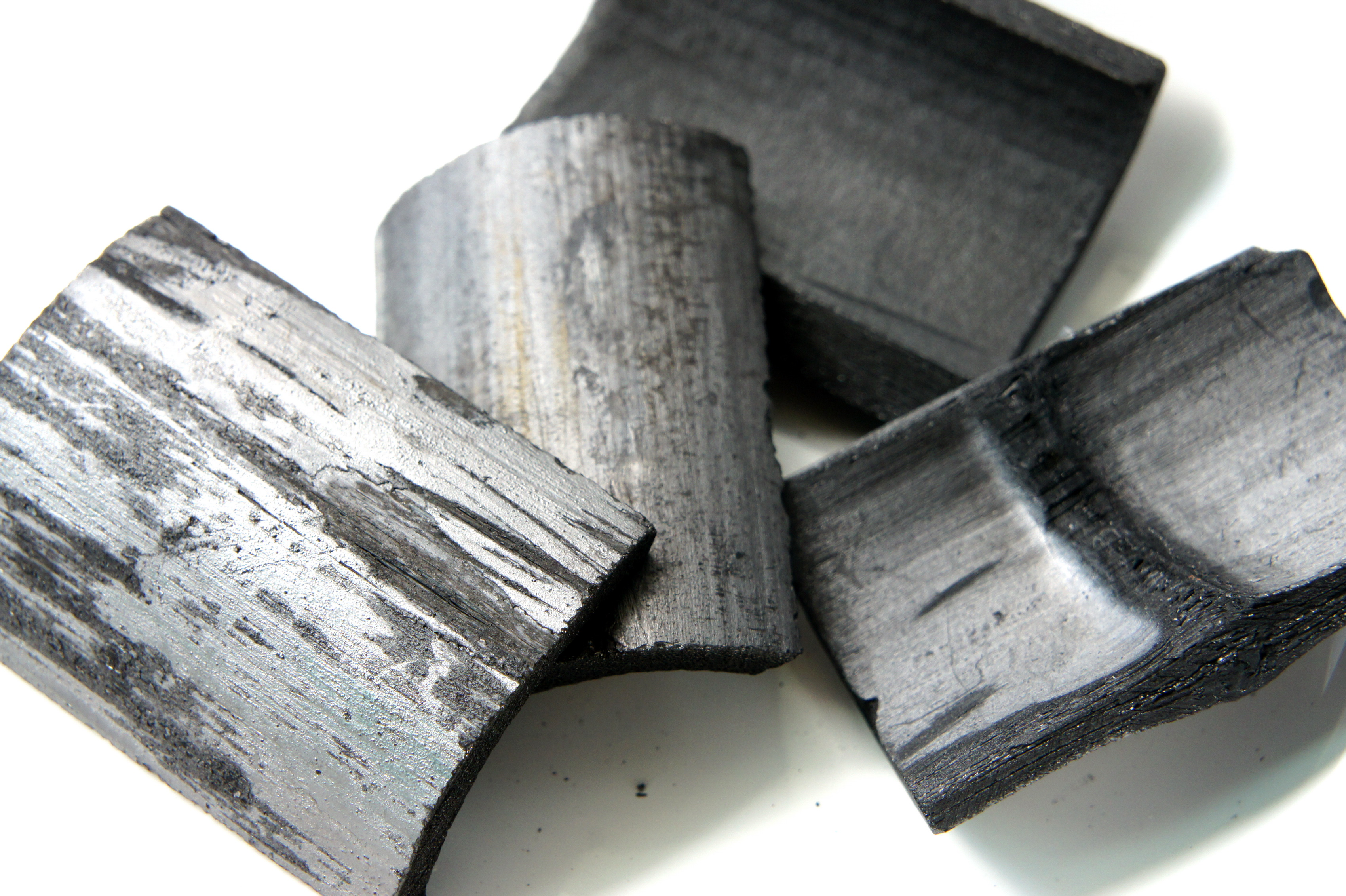 Features of Bamboo Charcoal elements in Cottonella:
1. Antibiosis and Deodorization
Due to the porous structure of bamboo charcoal, it strongly absorbs all kinds of sulphide, nitride methanol, benzene, and some other chemical hazards.
2. Moisture Absorption
3. Air Purifying
Bamboo Charcoal can release anino that makes the air fresh and clean. It improves metabolism, prevents aging and manages emotion.
4. Releases far infrared
Far infrared warms up the body and promotes human cells microcirculation.
5. Wave Obstruction
This chip can intercept electromagnetic waves and has anti-static capabilities.
6. Regulates PH levels in the body
Visit
Benefits of Anion
to read more on the positive effects of Anion and other materials used in Cottonella products.