Cottonella Gugo Shampoo Bar
The Cottonella Gugo Shampoo Bar has been carefully formulated with a combination of pure and natural oil, which moisturizes and nourishes your hair and scalp.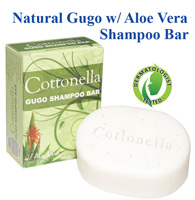 Free from artificial preservatives, fragrances, just all natural ingredients. No conditioner required as the shampoo bar contains oils and Aloe Vera to condition the hair. Indulge your hair and enjoy fabulous, full, shiny and healthy hair!
Hygiene Soap for Men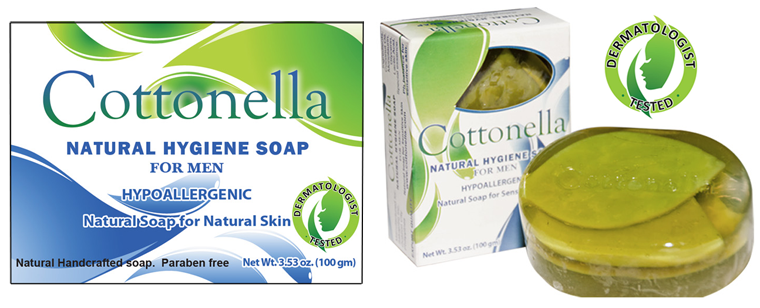 A Hygiene Soap Tailored Specifically for Men!
Men's skin has its own unique properties, along with individual differences. Our hygiene soap for men is tailored specifically for their skin.
Helps Prevent Genital Deseases
Dust, dirt, sweat and bacteria all can lead to foul body odor, irritation and inflammation. Many men neglect to clean their genital area thoroughly, despite hygiene being so important for preventing diseases. Regular use of Cottonella Hygiene Soap for Men can help prevent unwanted diseases.
Keeps you smelling and looking good
Washing and cleaning the genital areas are an important part of being a man. As well as keeping everything smelling good and looking great downstairs.
Feel free from itchyness and dryness!
Men who use a "traditional" or basic soap are more apt to have dry, tight-feeling skin. Our hygiene soap ingredients are all natural and will help maintain a pleasant feeling of freshness.